by joel - August 20th, 2009.
Filed under:
Uncategorized
.
Real, Fun, Works
Writing with the Bicycle Transportation Alliance.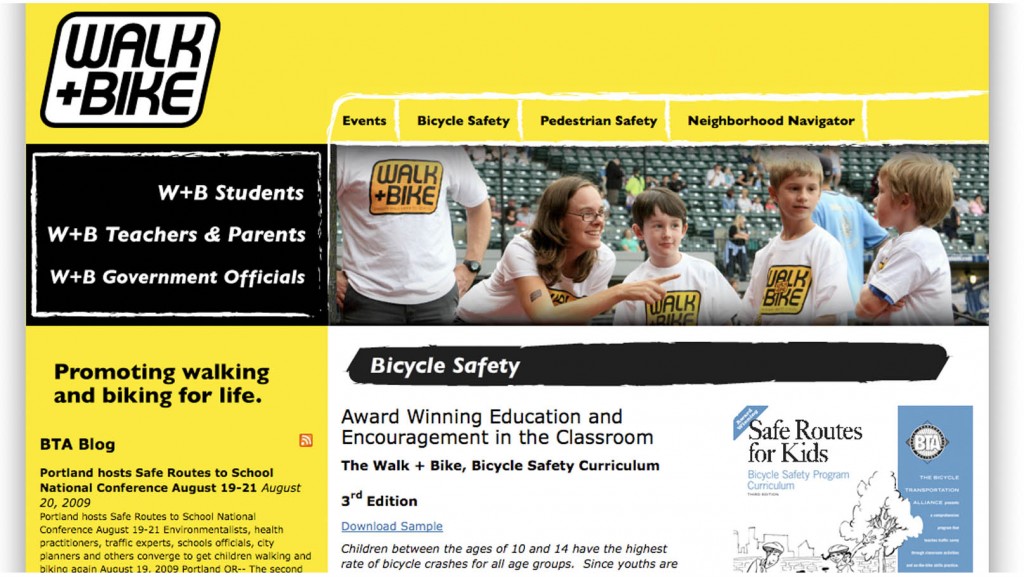 In a volunteer effort with the American Marketing Association Community Outreach Program, I just finished up this project with the Bicycle Transportation Alliance to introduce their walking and biking safety curriculum to the world.  The AMA and BTA assembled a pretty cool team.  Seems that every time we needed something, there was a person at the table who knew just what to do.  I felt like I was a member of the GI Joe of non-profit marketing.
Our final deliverable was the walknbike.org web page to show the import of their new curriculum.  As an avid bicyclist and believer in bikes, I love their project.  With good educational programs, communities can create more more access to, and more comfort with, walking and biking.  The benefits are great:
Reduced traffic
Increased community involvement
Reduced pollution
Healthier kids who are more attentive in class
We started with fun big dreams… and then figured out what we could do with our time and budget.  Kristin Wille did the design work and I wrote the page copy.  By using my good friend the blogging/content management system WordPress, Kristen made it possible for the BTA staff to manage the site themselves on into the future.
Good stuff, done for good.